J1 Studios Releases Limited Edition Elite Coins. But is it worth the price?
That's correct you read it right J1 Studios just released the Limited and I mean Limited Edition Elite Coin granting its wielder free VIP access to every J1-Con for LIFE you and a friend. Along with a bunch of other benefits, everything you get is down below so I'm not going to go into detail here. But it has a limited-time price tag of $500 that's going to go up any moment. So without further ado read below and run not walk to grab the last 3 coins before the price goes up. Is this something we can see more cons doing? As a frequent person that goes as many cons as possible, this could be a good thing to skip the long line as a V.I.P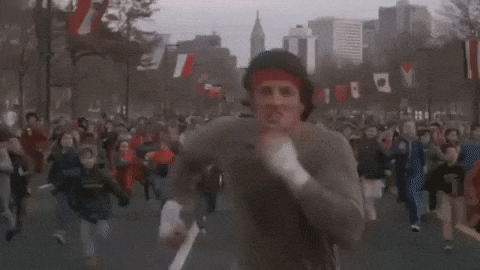 J1 STUDIOS LIMITED EDITION ELITE COIN
• FREE VIP access to EVERY J1-CON! You are allowed (1) guest.
• If you want to be a VENDOR at J1-CON, you get 20% OFF of your vendor purchase. For example, 6O table space goes from $200 to $180; the 10x10 area goes from $500 to $400
• Any J1 STUDIOS event that has a fee is FREE for you. You are allowed (1) guest. • If J1 STUDIOS has a TABLE or BOOTH at other events (including other conven]ons), there will be a FREE item there waiting for you. It could be a poster, s]ckers, etc. • YOUR NAME will be put in a DATABASE as well as a LEDGER, so YOU CANNOT HAND IT OFF TO SOMEONE ELSE TO USE IN YOUR PLACE.
o So even if someone finds a way to duplicate the coin, if they are not in the DATABASE as well as the LEDGER, they are denied access.
• If at any ]me you want to TRANSFER THE COIN to someone else, WE MUST BE CONTACTED. Then we will send you a request for specific information to make it official. o Once that happens, the previous owner will be kept in the DATABASE as well as a LEDGER as a FORMER ELITE, so you will NOT be allowed to GET THE COIN BACK. o TO BECOME AN ELITE MEMBER AGAIN, YOU WOULD HAVE TO PURCHASE A NEW COIN (if available)
• If J1-CON is NO LONGER in existence, and J1 STUDIOS is at another event, you can get 20% OFF of everything at the table.
• COST FOR THE FIRST (5) J1 STUDIOS LIMITED EDITION ELITE COIN: $500 • After the (5) are gone, IF we make ANOTHER (5), the cost will go up, making the VALUE of ALL the coins go up.
• AT THIS TIME 2 OUT OF 5 HAVE BEEN PURCHASED.
To purchase the J1 STUDIOS LIMITED EDITION ELITE COIN, email jasonj1studios@gmail.com with "J1 STUDIOS LIMITED EDITION ELITE COIN" as the subject header.